OUR MISSION
To promote damage prevention and safe digging through communication of excavation activities and to educate facility operators, excavators and the general public.
WHO WE ARE
North Carolina 811, is a non-profit organization funded by its member facilities. We take locate information from anyone engaged in excavation activities. An excavator may include contractors, utilities, and homeowners. The information about proposed excavation is transmitted to the member facility owners that provide service in the requested excavation area. We have a variety of member facility owners including utilities, municipalities, universities, and homeowner's associations. Member facilities have three full working days, starting at 11:59 pm the day the notice is given, to mark the locate area requested for their underground utilities or notify the excavator of no conflict in that area.
North Carolina 811 does not identify or locate facilities or utility easements. North Carolina 811's role is to notify the facility operators of the proposed excavation and to send positive response information. We also maintain records, as required by the statute.
The 811 service is free of charge to all excavators. North Carolina 811 also takes requests from those persons who do not plan to excavate but wish to find out what utilities are in a particular area. These types of requests are referred to as Survey/Design locate requests and they require a 10 business day notice.

North Carolina 811 provides a toll free number, 1-800-632-4949, that can be reached from anywhere in the continental United States or you may dial 811 within North Carolina. North Carolina 811 does not mark utility lines; we do provide an easy communication link between excavators and utility owners.
MANAGEMENT TEAM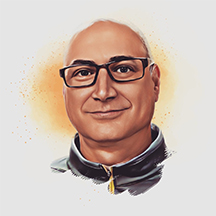 LOUIS PANZER
Executive Director
louis@nc811.org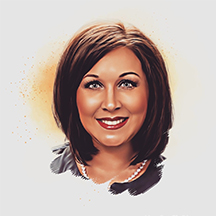 STEPHANIE BROWN
Operations Manager
stephanie@nc811.org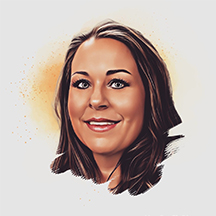 ANGELA ASHBURN
Center Operation Manager
angela@nc811.org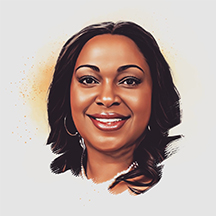 TAMMY HEWITT
Center Operation Manager
tammy@nc811.org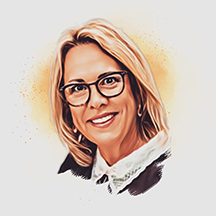 ANN RUSHING
Education Manager
annrushing@nc811.org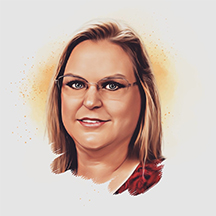 LESLEY BROUILLARD
Member Services Manager
lesley@nc811.org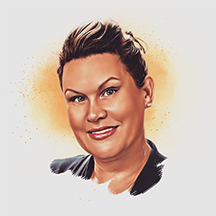 WENDY BULLINS-FISHER
Remote Ticket Entry Manager​
wendy@nc811.org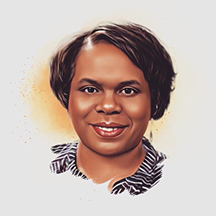 SONIA LEVEL
Accounting Manager
sonia@nc811.org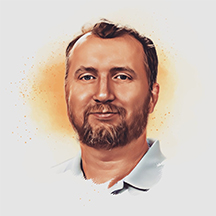 CHRISTOPHER CREED
IT Manager
christopher@nc811.org
STAFF
Tonya Hargraves – Administrative Support
tonya@nc811.org
Virginia Kanakanui – Administrative Support
virginia@nc811.org
Marshall Dean – Member Services Facilitator
marshall@nc811.org
Donna Jones – Member Services Facilitator
donna@nc811.org
​Jennifer Penland – Member Services Facilitator
jpenland@nc811.org
Dana Stamey – Member Services Facilitator
​dstamey@nc811.org
Steven Moore – Media Relations Specialist
smoore@nc811.org
Howard Corey – Education Liaison
howard@nc811.org
Tami Groves – Education Liaison
tami@nc811.org​​
Parrish Reddick – Education Liaison
​parrish@nc811.org
Tyler Ross – Education Liaison
tyler@nc811.org
Daune Ashburn – Remote Ticket Entry Technician
dashburn@nc811.org
Michelle Jones – Remote Ticket Entry Technician
mjones@nc811.org
​Stacey Alley – Remote Ticket Entry Technician
skinlaw@nc811.org

Sarah Gerometta – Remote Ticket Entry Technician
rgerometta@nc811.org
BOARD OF DIRECTORS INFO
To see when the next board meeting will take place, visit our NC811 Events Calendar.
For booking information, contact Tonya Hargraves:
tonya@nc811.org
EMPLOYMENT
---
CUSTOMER SERVICE REPRESENTATIVE JOB DESCRIPTION

North Carolina 811 (NC 811) is the "Call Before You Dig" Notification Center in North Carolina.
What does that mean? It means that we are responsible for taking information from both professional and non-professional people who are digging in the ground. That information is then sent to the utilities to help them protect what they have in the ground (your electric, internet, gas, etc.) and protect the people digging from damage or harm.
We are looking for people interested in serving the public to apply for this important position as a Customer Service Representative.
Coming to work at NC 811 means you are part of a team of people dedicated to saving lives and protecting property. The job can be repetitive but if you are a person who wants to provide public service while enjoying great benefits and the ability to work from home, we are interested in hearing from you.
Because of the special nature of what we do, we ask that all interested applicants complete the online (free) Pipes Plus training. The training teaches you all about who we are, the public we serve and how the whole process works to protect the public. Upon completion you will have a certificate which is your "golden ticket" to receive an interview. Want to serve? Your journey starts here with Pipes Plus Training! ncpipesplus.org.
Jobsite Location: In-office position located in Greensboro, NC with telecommuter transition upon completion of 90 day training and/or when performance meets quality standards.
Essential Functions and Duties:
Customer Service Representatives are expected to project a professional company image through phone interaction with excavators and the general public. Duties include answering incoming calls, accurately recording excavation data for underground notification requests and reading maps.
Hours:
Day, Evening or Night Shifts. Job may involve overtime, split-shifts and weekends.
Training:
On-site training
Requirements/Abilities:
At least one year of customer service experience
Basic Computer and Arithmetic Skills
Clear Verbal Communication Skills
Type at least 35 wpm
Multitask while maintaining integrity and quality service.
Memorize, focus and pay attention to detail.
Effectively observe, listen and understand.
Learn company specific software applications.
Starting Pay:
Our wage scale is below, however if you have skills and experience we are willing to be flexible.
Non-Exempt Wage Scale
2023 Effective March 1, 2023
Customer Service Representative
NC811, Inc.
TENURE

2023
Hourly Wage
3.1.23
*Bilingual*
2023
Hourly Wage
3.1.23
10% Diff Increase
STARTING PAY
$15.00
$16.50
3 MOS/90 DAYS
$15.50
$17.05
Benefits:
Paid Time Off (PTO) earnings upon hire date, paid holidays, company paid medical and dental benefits for employee, short term disability, long term disability and a generous 401K retirement plan that is increased annually by the company with fully vested safe harbor contributions!
Other:
All other duties as assigned by a manager.
CONTACT NC811
Review our FAQ page which covers a wide variety of topics for excavators and utilities.

Please Note:
NC law requires anyone engaging in excavation or demolition activities to contact NC811 at least three working days prior to starting the work. NC811 will then notify the member facility owners within your area of excavation or demolition. The member facility owner has three working days to provide a response and to mark any underground facilities that may be in conflict with the work area. Only publicly owned lines will be marked by the facility owner. NC811 is a non-profit organization fully funded by the member facility owners and managed by a board of directors. NC811 is not a government agency.​
Who would you like to contact?

Did you recently contact North Carolina 811 to request a locate of underground utilities?
Let us know how your experience was.
HOURS OF OPERATION
Monday – Friday 7:00 am to 7:00 pm open for all
locate requests (excluding holidays)
Emergency locates run from 7:00 pm – 6:59 am
Saturday & Sunday – Emergency locate requests only
Note: North Carolina 811 is a 24 hours a day,
7 day a week operation.
Someone is always available to take an emergency locate request.
Main Office Number: 336-855-5760
Main Office Fax Number: 336-299-1914
Secondary Fax Line: 336-294-3623