The hunt is over and we have chosen our winner!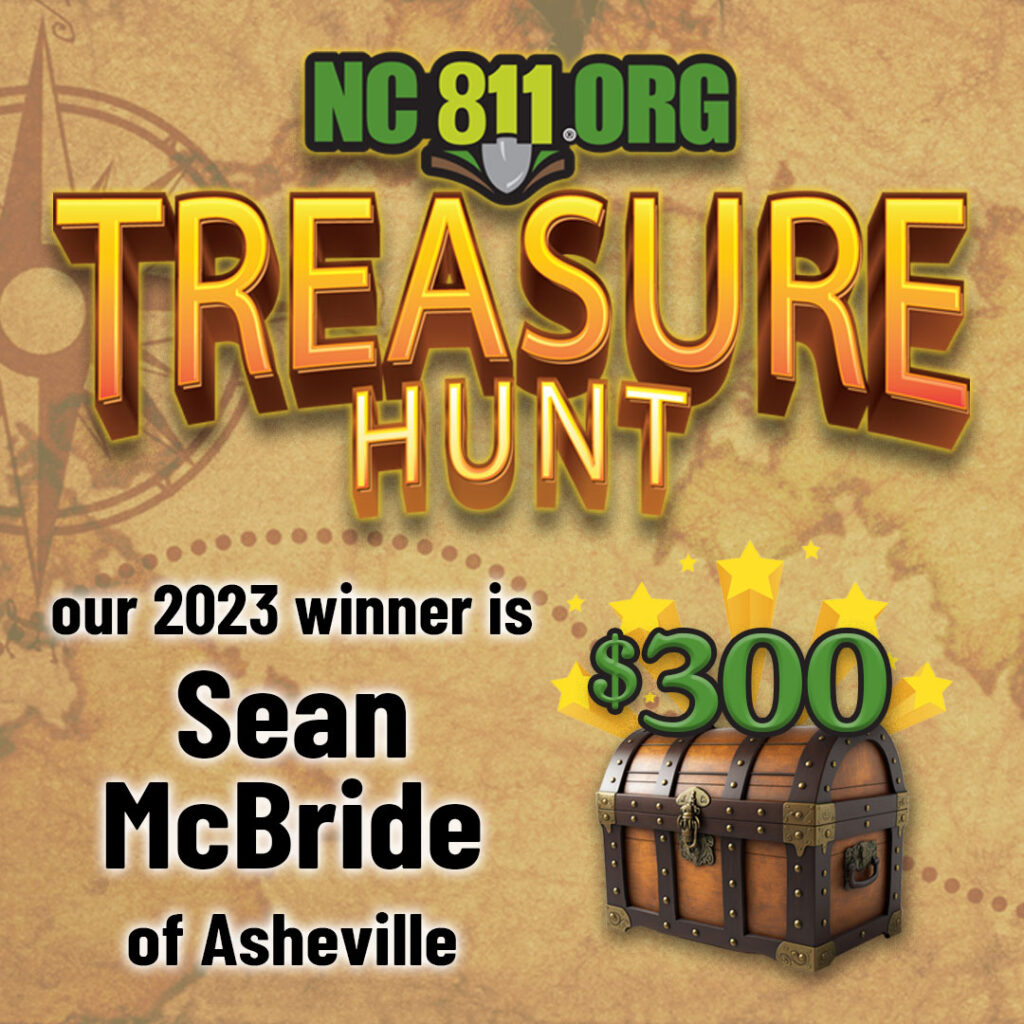 April is National Safe Digging Month and we've brought back the NC811.ORG Treasure Hunt for its second year!!! Entering the contest only takes a few minutes and you could win $300 just for learning about how 811 works.
CONTEST RULES
You may enter the contest anytime between now and 5 PM EST, April 30th, 2023. Only one entry per contestant. Contestants must be at least 18 years of age and must reside in the state of North Carolina. Employees of North Carolina 811 are not eligible to enter this contest. On April 30th after 5pm all contest entries will be numbered, and a random drawing will be held. The winner will be notified via the email they submitted. The winner will also be announced on the NC811.org website and our social media outlets. Follow NC811 on Facebook, Twitter, Instagram or TikTok.